LOCAL 14 EDUCATIONAL FOUNDATION
Saturday, May 6, 2023
Up to $6,000 in Awards
Application Requirements:
Each applicant must be enrolled in an accredited college art program in the fall of 2023;
Artwork must be original work by the applicant in one of the following media: painting, drawing, printmaking, ceramics, photography, jewelry, leather, basketry, woodworking, blown & fused glass, wearable art, book arts, or textiles, as well as other arts and crafts. Submitted work need not be all in the same medium.
Each applicant must deliver three properly prepared pieces of original work to our jury for review on Saturday May 6, 2023 between 9:00 AM and 10:00 AM.
The jury review will take place between 10:00 AM and 2:00 PM at:
Lakewood Center for the Arts
368 State Street
Lake Oswego, OR 97034
Applicants may not be present while the jury is working;
All work submitted to our jury must be picked up from this location between the hours of 2:00 PM and 3:00 PM on Saturday May 6thafter the jury is finished.
Artwork that receives awards must be available for display during the LOCAL 14 ART SHOW AND SALE which will be held this year at THE WORLD FORESTRY CENTER in Portland, Oregon from Friday October 6th, through Sunday October 8th, 2023.
On-line application form available for download here.
or on jury day at the Lakewood Center
For questions contact:
Sandy Visse: sandyvisse45@gmail.com
Michelle Lattanzi: michelledennis@yahoo.com
Mary Dennis: maryfdennis@yahoo.com

---
About Local 14 Scholarships
Local 14 is a group of artists founded in 1967 by 14 women, to help each other promote their pursuit in the arts. It has expanded to a membership of over 45 talented women artists who, along with over 40 guest artists, produce an annual art show and sale showcasing a wide range of art and craft media. This group is dedicated to help encourage women in the arts and has thus created the Local 14 Educational Foundation, founded in 1997, to provide scholarship assistance to deserving women artists. Now we are accepting all genders. Each year, NW artists who are or will be attending art school in the following year bring their art to Lakewood Center for the Arts. A jury uses a high set of criteria to choose winners.
​CONGRATULATIONS to all of these fine artists who received scholarships! Thanks to our visitors, who contributed at the door for this worthy cause!
---
Scholarship Winners 2022
Peggy Hooper
Class of 2022 George Fox University
Medium: Digital Illustration

Igarta Taylor
Senior at South Ridge, will attend U of O School of Art and Design
Medium: 2D Art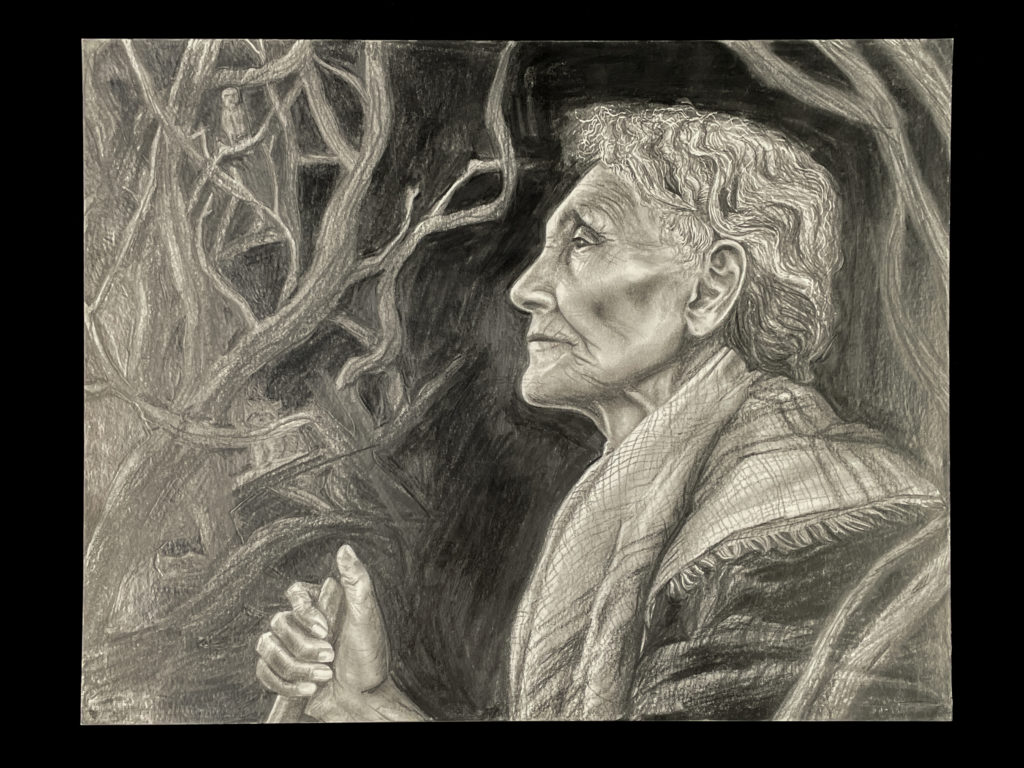 Honorable Mentions 2022
Julianna Boyanovsky
Senior at Tigard High School, will attend PCC
Medium: Ink Stippling

Anya Upson
Lewis and Clark College Class of 23
Medium: Ceramic, graphite, digital
---
Scholarship Winners 2019
Lai Lai – Fiber Arts. Attending PCC, transferring to PNCA.
Sol Lee – Book Arts. Attending PNCA.
Honorable Mentions 2019
Gail Booth – Mixed Media. Attending PSU.
Eleanor Karrick – Mixed Media. Attending PNCA.