Jewelry
---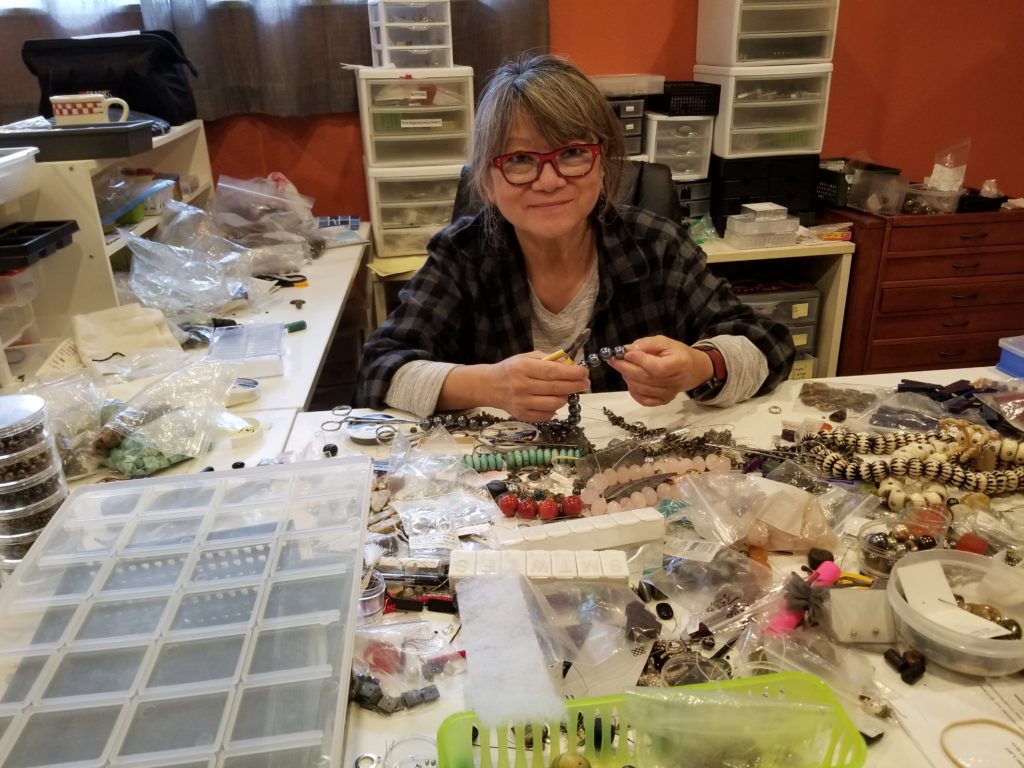 About the Art:
My work is one of individuality and boldness, a reflection of the essence of who I am. My Asian background and upbringing have afforded me the opportunity to bring a multi-cultural sensitivity to my art. I am often inspired by glimpses of life, of nature, of a gut reaction to an experience. Creatively, what excites me the most is the process of combining colors, textures and design.
Each of my pieces is individually designed and carefully handcrafted using a combination of natural semi-precious stones, organic materials (old and new), metals (silver, pewter, gold, brass), and other materials to create a design that displays a delicate mix of balance vs. asymmetry, simplicity vs. complexity, the balancing of "yin and yang".
Each piece is finely finished with unique quality custom, rare and handcrafted findings. To ensure durability, I use the highest quality coated steel wire for stringing, paying particular attention to the finish work and quality of materials. My work is comprised of limited-edition pieces or one-of-a-kind pieces.
Contact:
Email: elainetan@comcast.net
Elaine's new web site coming soon!